More Info:
Use sublingually (under tongue).
Approximately 30 servings per bottle.
Icecube's is licensed by the Minnesota Department of Agriculture.
Sold in a 2 oz. food-grade bottle
Icecube Herbals Shiitake Mushroom tincture is:
Triple Extracted, All Natural, Gluten Free, and Vegan Friendly.
It is an anti-microbial, contains Vitamin D and helps increase Energy and Stamina.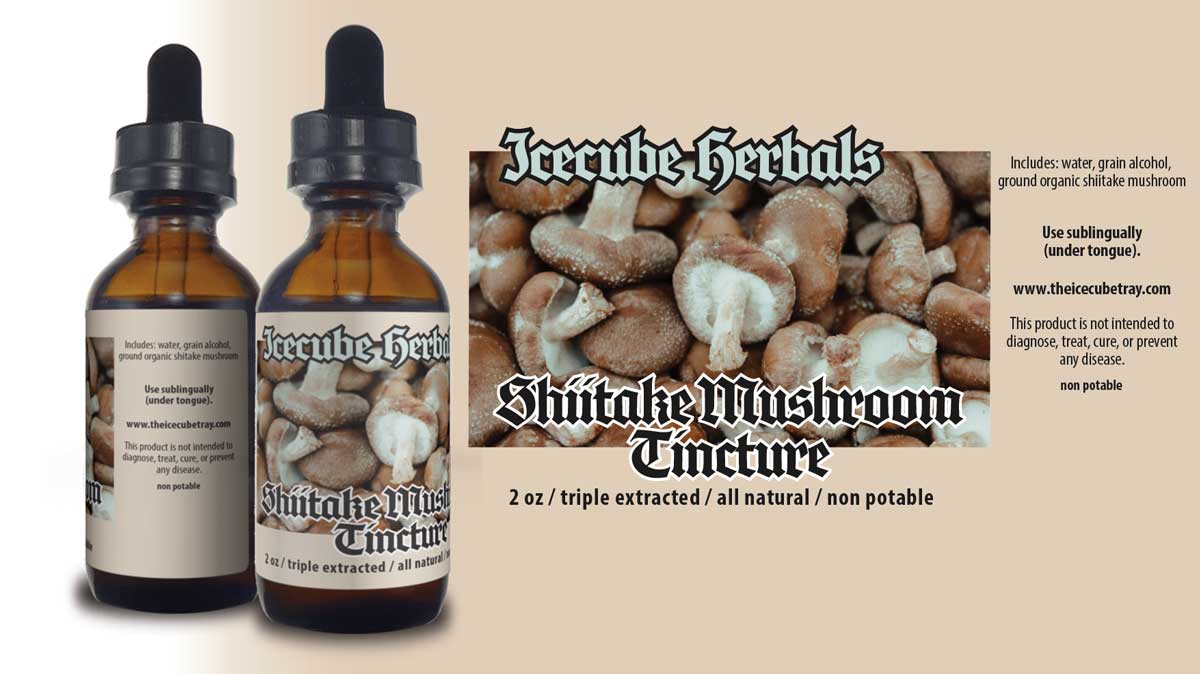 Statements have not been thoroughly evaluated by the FDA. Products are not intended to diagnose, treat, cure or prevent disease.