More Info:
Our tinctures offer a blend of organic and wild-harvested mushrooms & berries/herbs that have been triple-extracted for maximum concentration. Not done by our competitors.
16 Ounces of Pure Ground Chaga, sustainably harvested from Northern MN
No Fillers, nothing artificial, 100% wild
Chaga is approved by the USFDA as safe for food use/supplement.
We are Licensed, Bonded, and Insured by the State of Minnesota
Ground to a slightly larger consistency than coffee – perfect for tea!
Expand your market, start your own business, or buy for your personal use at a great wholesale price! In this Chaga and Tincture Starter Kit, you will receive nearly $300.00 worth of product at $197.00. That's an average of $13.00 a unit with all other expenses included.
What's included? Quantity 3, 1lb bags of Ground Chaga – Wild harvested off of White Birch from our Minnesota forests. Our Chaga is never lab-produced. Lab production lacks the natural beneficial properties of betulin and betulinic acid. Your choice of 12 tinctures from our tincture line.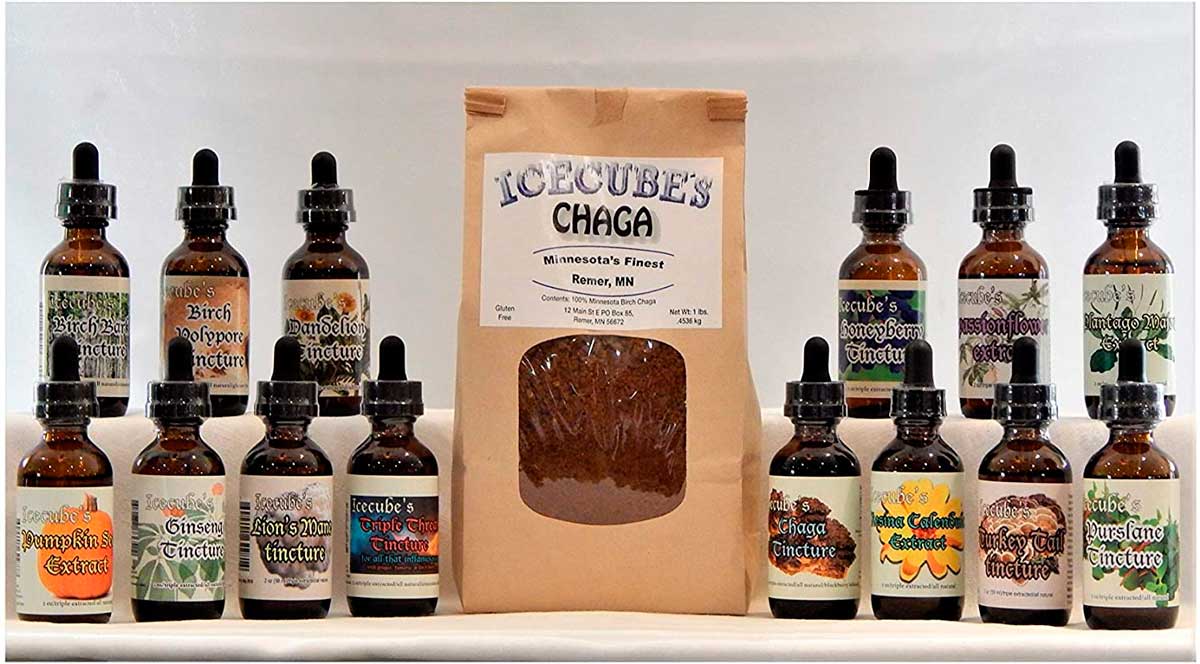 Statements have not been thoroughly evaluated by the FDA. Products are not intended to diagnose, treat, cure or prevent disease.