More Info:
Dosage: 5-10 drops per day. Use sublingually (under tongue).
Approximately 30 servings per bottle.
Icecube's is licensed by the Minnesota Department of Agriculture.
Ingredients: Ginger, turmeric, birch bark, cinnamon, less than 30% grain alcohol.
Sold in a 2 oz. food-grade bottle
Ginger has a long history of use in traditional medicine to aid digestion and reduce nausea. Tumeric has shown to help mental functioning in some studies and birch bark has long been used for general detoxing.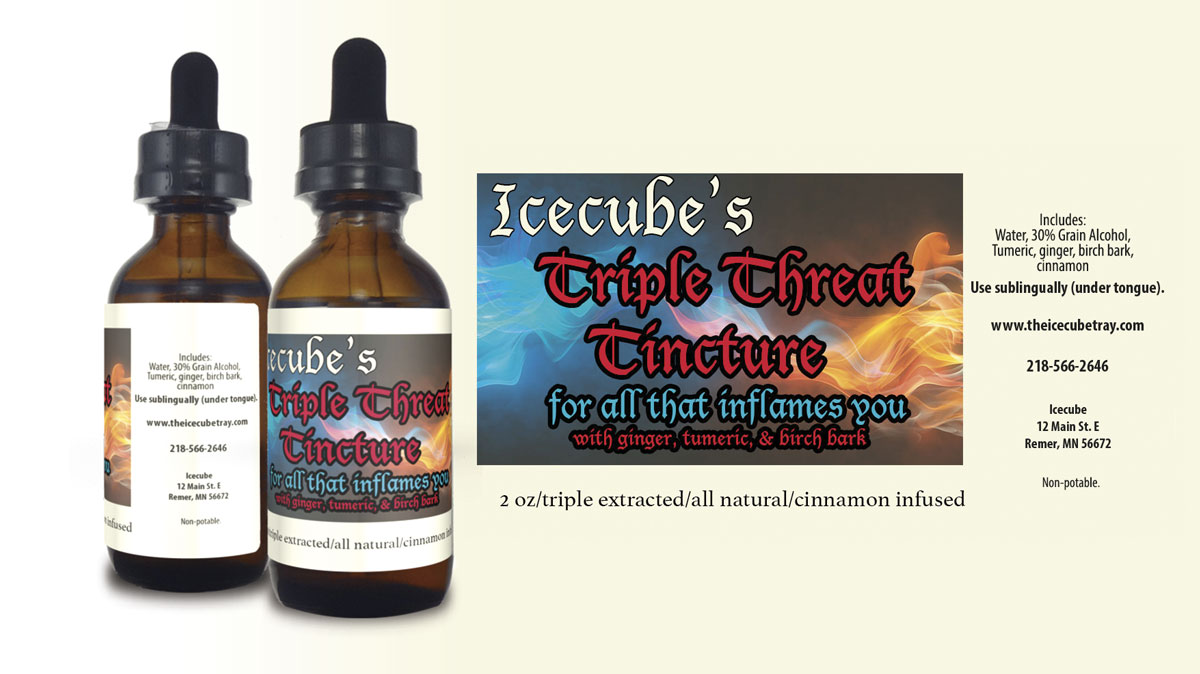 Statements have not been thoroughly evaluated by the FDA. Products are not intended to diagnose, treat, cure or prevent disease.