More Info:
*Northern Minnesota's finest honeyberry now available in tincture form – great for those on the go!
A generous TRIPLE extraction method is used to maximize its effectiveness
Delicious Honeyberry
Sold in a 2 oz. food-grade bottle
Icecube is licensed by the Minnesota Dept. of Agriculture, bonded, and fully insured
Handmade in the beautiful Northwoods of Remer, Minnesota, this is our tincture recipe infused with delicious honeyberry! Take five to fifteen drops per day – use sublingually or add to any drink of choice. With approximately 30 servings per bottle, you get a month's worth of nature's finest honeyberry in super-concentrated form. Makes a great gift, too.
Ingredients: Honeyberry and 30% grain alcohol.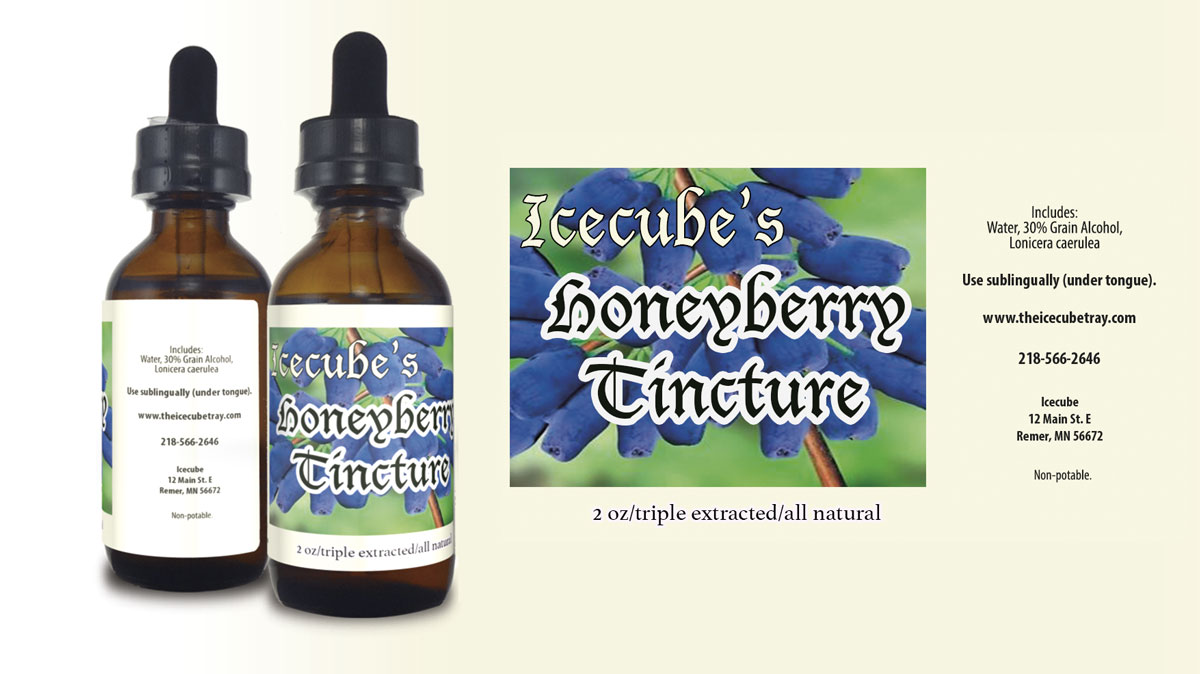 Statements have not been thoroughly evaluated by the FDA. Products are not intended to diagnose, treat, cure or prevent disease.