More Info:
Use sublingually (under tongue).
Approximately 30 servings per bottle.
Icecube Herbals is licensed by the Minnesota Department of Agriculture.
Sold in a 2 oz. food-grade bottle
Icecube Herbals White Pine Tincture is:
Triple Extracted, All Natural, Gluten Free, and Vegan Friendly.
It has anti-microbial properties and is an anti-inflammatory and is also known to be extremely high in Vitamin C.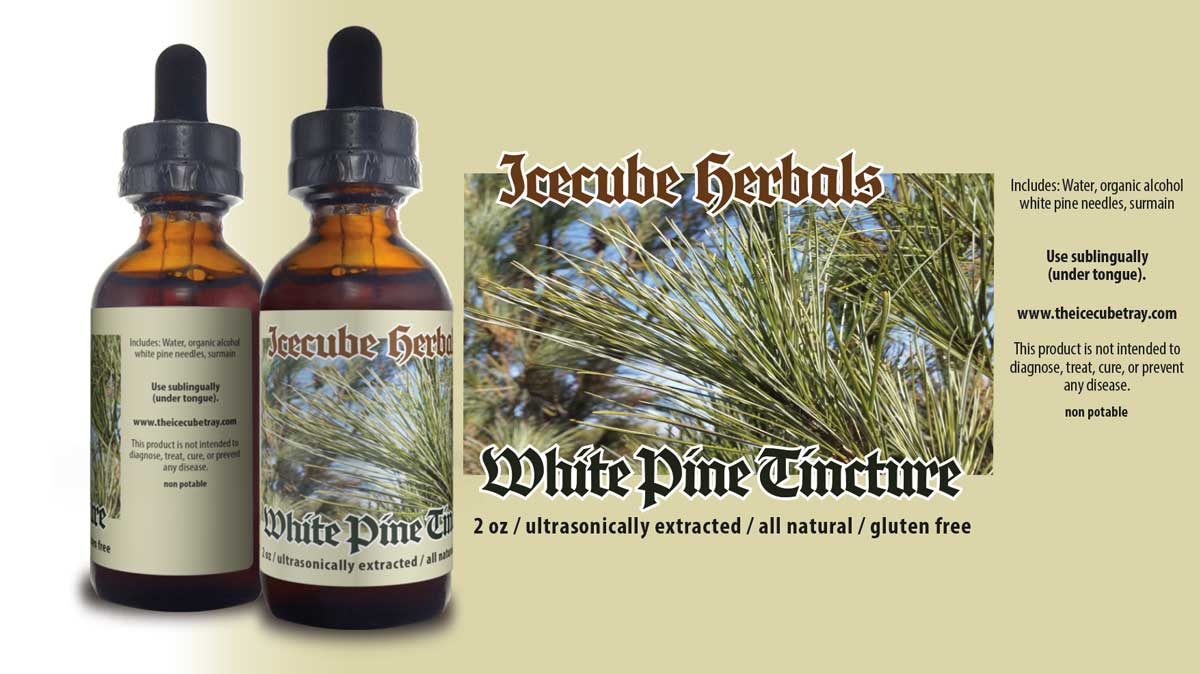 Statements have not been thoroughly evaluated by the FDA. Products are not intended to diagnose, treat, cure or prevent disease.