More Info:
Dosage: 5-15 drops per day. Use sublingually (under tongue).
Approximately 30 servings per bottle.
Icecube's is licensed by the Minnesota Department of Agriculture.
Sold in a 2 oz. food-grade bottle
The pumpkin seed has a long history of use in helping to maintain healthy bladder function. They're also a natural source of the amino acid, tryptophan, which can help promote sleep.
We've harnessed the raw power of the pumpkin seeds and created a triple extracted 2 oz. tincture for your convenience.
Ingredients: pumpkin seed and 30% grain alcohol.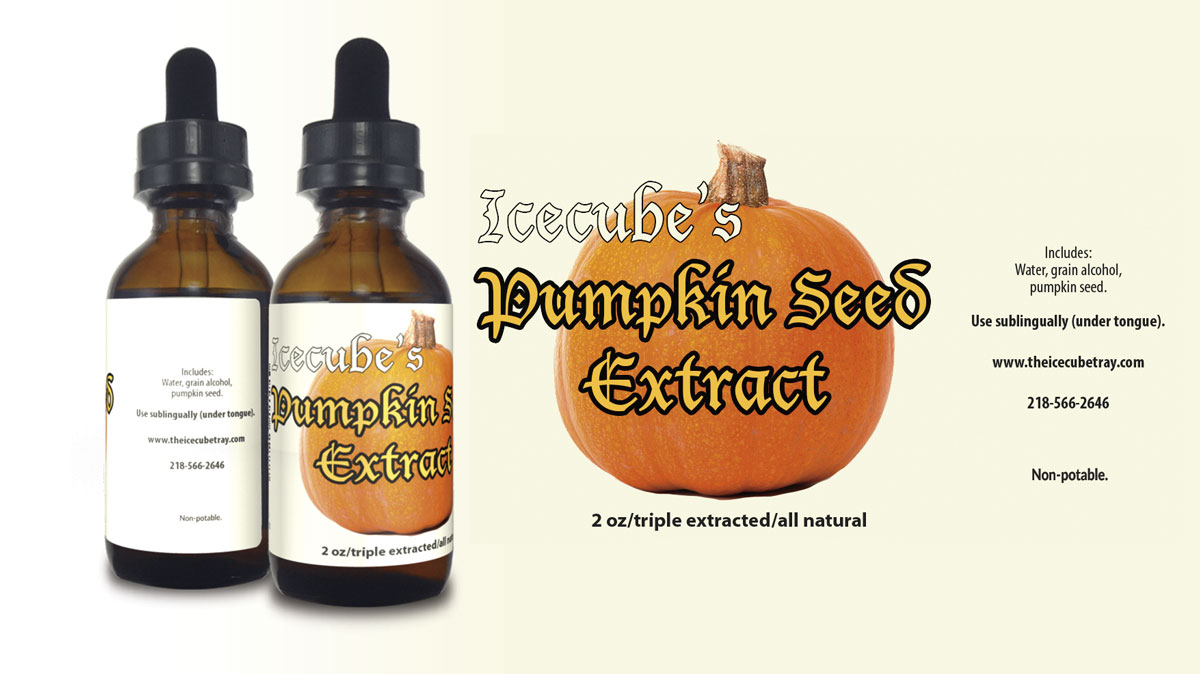 Statements have not been thoroughly evaluated by the FDA. Products are not intended to diagnose, treat, cure or prevent disease.