More Info:
Dosage: 5-10 drops per day. Use sublingually (under tongue).
Approximately 30 servings per bottle.
Icecube's is licensed by the Minnesota Department of Agriculture.
Sold in a 2 oz. food-grade bottle
An ancient healing remedy, Resina Calendula has been used for centuries for medicinal purposes, with effects so powerful that the web won't even let us mention them! (no, really…but you can Google it.)
We've harnessed the raw power of the Resina Calendula flower and created a triple extracted 2 oz. tincture for your convenience.
Ingredients: Resina Calendula and 30% grain alcohol.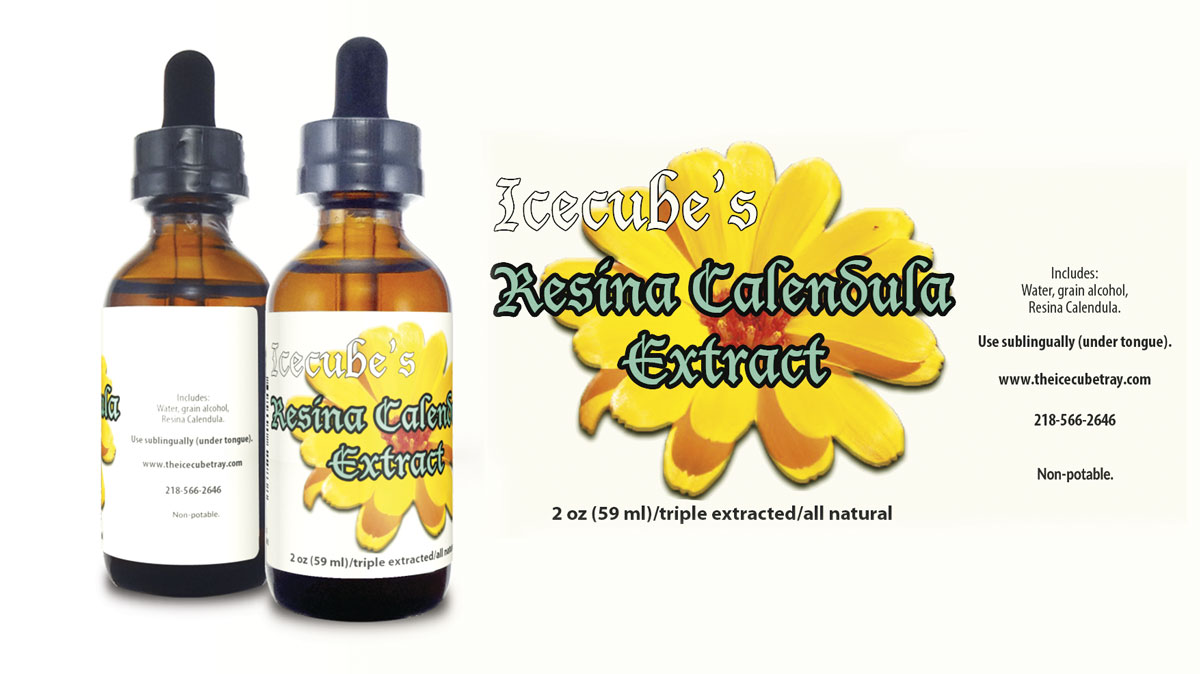 Statements have not been thoroughly evaluated by the FDA. Products are not intended to diagnose, treat, cure or prevent disease.