More Info:
Dosage: 5-10 drops per day. Use sublingually (under tongue).
Approximately 30 servings per bottle.
Icecube's is licensed by the Minnesota Department of Agriculture.
Sold in a 2 oz. food-grade bottle
Ingredients: organic lion's mane mushroom, less than 30% grain alcohol.
Our new blend of organic lion's mane mushroom and 30% grain alcohol has many traditional, time-proven applications ranging from boosting mood, to nerve regeneration, to memory enhancement.
Made with pride in Remer, Minnesota.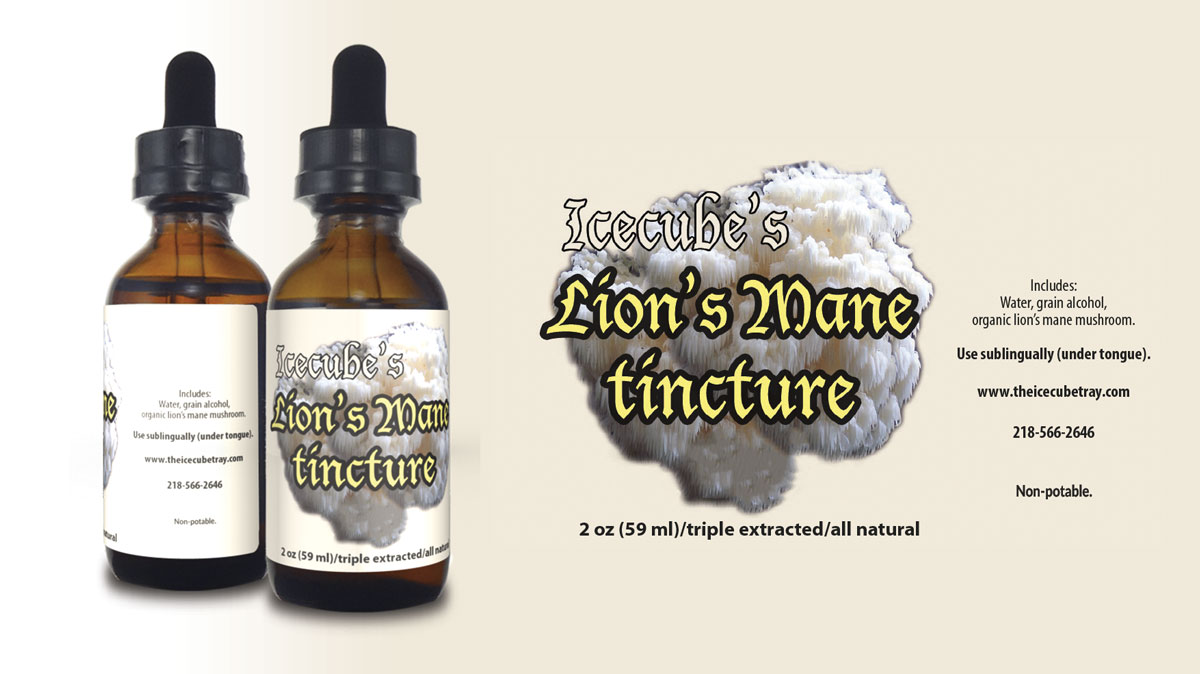 Statements have not been thoroughly evaluated by the FDA. Products are not intended to diagnose, treat, cure or prevent disease.